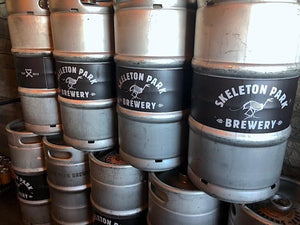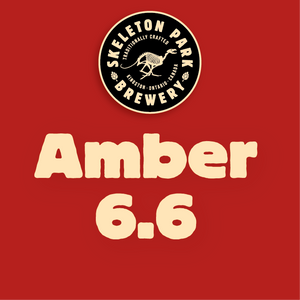 A well-balanced, European-style amber ale.
Our Amber 6.6 ale is the flagship of our
Heritage Series
brews. Reminiscent of our time as an early nation, we have held true to the big bodied, high ABV ales that were very popular among the hard-working men and women who helped Canada become what it is today.
Taste:
Full bodied with a complex malt profile. Velvety and subtle. Notes of rye bread, cherry, and toast, with a warm highland whiskey finish.
ABV: 6.6%
IBU: 34
Also available at: Select
LCBO stores
Unearthing an age-old beer recipe.
Kingston was once home to four main breweries. At the time, ales higher in alcohol were popular in the local pubs. In fact, we found lots of evidence in the city archives to back this up. Our brewmaster also found procurement notices in old newspapers that led us to conclude that one of those four breweries was making this same style of beer at the time. With this information, we designed our Amber 6.6 recipe to be as authentic and true to its local predecessor as possible.
"Reviving something from the past like this was very alluring. We designed a recipe that we feel is as close to the real deal as any modern brewmaster can get."
~ Trevor Lehoux, Brewmaster
Perfectly executed! Hands down one of the best stouts I've ever had! A stout that doesn't awkwardly fill you up, and leaves you wanting more!
Rob Kilbride
Amber 6.6 is seriously about the best that's out there right now. Perfectly balanced. Properly brewed! So glad you delivered to North Bay.
Alan McGowan
I had the Sol Juice on a Kingston patio and want more!
James Goodchild
Tried (the Lemon Shandy) for the first time. Sooo good!
Alex Currie
Sol Juice IPA = excellent. All other beers were quite good. Friendly front-of-house staff. I will be back!
David Rodrigues
Great tripel by a craft brewery, very Belgian style. Has the banana I like and no boozy taste. Sneaky and dangerous!
Darren N.
The whiskey finish is quite apparent. A very decent amber!
Uncle B.
Belgian Tripel is one of the best beers I've had in a very long time.
Fausto Galletta